This post has been viewed 5910 times
.
Printable Version
Email to a Friend
Subscribe: Email, RSS
Friday April 5 – Bread Basket Volunteer Day
Posted on Fri, Mar 15, 2013
Our youth will be serving. We need 1 adult per 3 youth working.
Bread Basket Information
Friday April 5
Meet at the Bread Basket at 9:00AM
140 E Chisholm St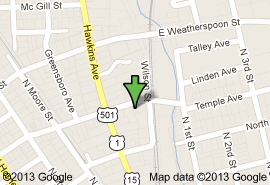 We need 1 Adult per every 3 young people (under 18)
Hair must be pulled back, or wear a hat. No shorts please.
We will serve lunch from 11 AM until 12:30 PM
Thank You for volunteering!
CONTACT
Eddie Gunter Cell Phone – (910) 261-8118
Susan (Manager) at the Bread Basket Phone – (919) 774-3118