This post has been viewed 2691 times
.
Printable Version
Email to a Friend
Subscribe: Email, RSS
Friday April 5 – Bread Basket Volunteer Day
Posted on Fri, Mar 15, 2013
Our youth will be serving. We need 1 adult per 3 youth working.
Bread Basket Information
Friday April 5
Meet at the Bread Basket at 9:00AM
140 E Chisholm St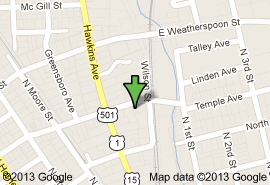 We need 1 Adult per every 3 young people (under 18)
Hair must be pulled back, or wear a hat. No shorts please.
We will serve lunch from 11 AM until 12:30 PM
Thank You for volunteering!
CONTACT
Eddie Gunter Cell Phone – (910) 261-8118
Susan (Manager) at the Bread Basket Phone – (919) 774-3118
Susan Rosenthal
(anon)
· 5 years ago
I Would like to thank all that came and helped us in more ways than one. The youth and adults were such a blessing to us today. I just want to let the congretation of your outgoing church to know how much their enthusium, smiles, muscles, and good nature to others  were much needed and enjoyed. We look forward to seeing them again soon and others that may want to join us in serving God thrugh deeds and words. May God Bless you all, Susan Rosenthal Bread Basket

You must first create an account to post.